Welcome to the world of F1 and Jobs in F1.
The step by step guide to becoming a Formula 1 driver.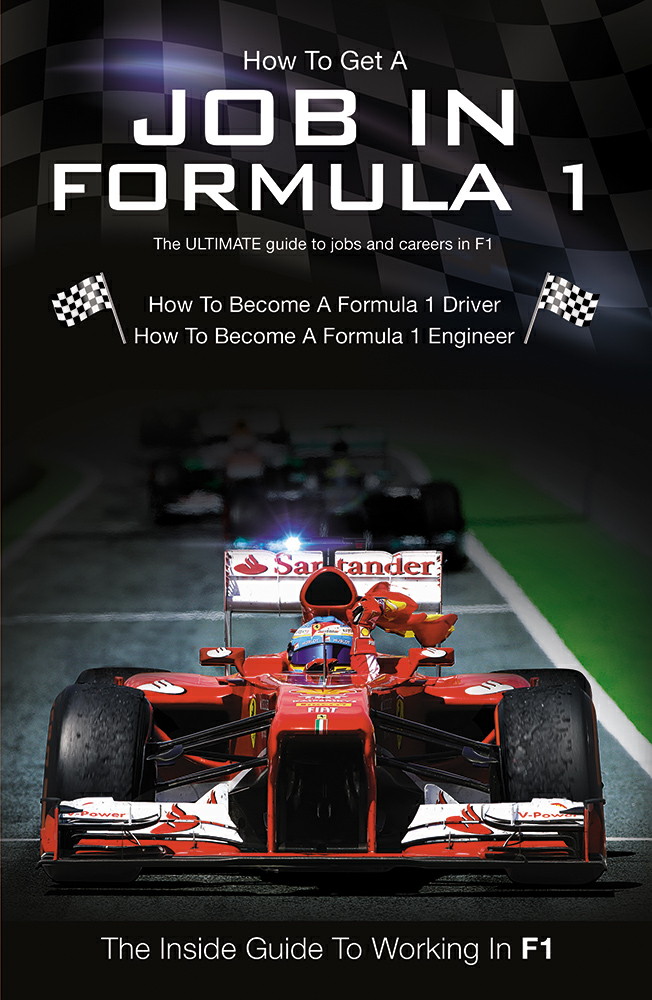 People always ask the question: "how does someone become a formula 1 driver?"
If your dream is to become a driver we explain how and where to start your racing career, which organisations to join, where to get your equipment and the budget you need, where to get professional training and how to get sponsorship and management, and we explain the formula's that you need to compete in that lead to F1, and how to secure your F1 seat on the grid.
We researched how every driver's career developed for the 2014 season, and have statistically defined how you optimise your opportunity and raise your profile and create your network.
If this is a question that you have asked yourself, or you are planning your career it is time to take action and get the answers that you need by ordering your copy of "How To Get A Job In Formula 1" for £14.99 plus £1.99 post and packaging.