Get a career in F1 with this step by step guide "How To Get A Job In Formula 1".
If you would like a career in F1 whether you have a degree or not, there is a place for you in F1.
This is an educational website and we are committed to providing you with the answers to the following questions:
How does someone become a Formula 1 driver?
How do you become a Formula 1 engineer, and what qualifications do you need?
Are there any jobs that do not require a degree?
Can you get internships or apprenticeships in Formula 1?
What kind of jobs exist in a Formula 1 team, and what does everybody do?
We are all familiar with the expression "it's not what you know, it's who you know", well in F1 both apply. It is also a fact that you will never see F1 pit crew jobs advertised, there is also the reality that a finite number of F1 team jobs exist but the opportunities to be working in the pit lane or at a Grand Prix are far greater than most people recognise.
At Jobs In F1 we provide you with all the information you need to have a career in Formula 1, whether you want to be an F1 Driver, a Pit Crew Member, an Engineer or work in any of the peripheral jobs that follow the circus around the world or back at headquarters.
We will also open the door on the global industry and show you the career options that exist for those that support everything that goes on around the team.
Take a good look around www.jobsinf1.com to learn about how to build your career. Do not forget to subscribe to Jobs In F1 membership. We offer two levels of membership
Grid Membership is free and gives you access to lots of great information about F1 car design, the opportunity to order Grand Prix tickets and hospitality so that you can experience F1 up close and personal, and free entry to win a 1/18 scale model of the 2014 championship winning car.
Podium Membership is for professional career development. You get access to our network and this supports the "How To Get A Job In Formula 1" book by making it interactive and supports career development from the bambino years onwards.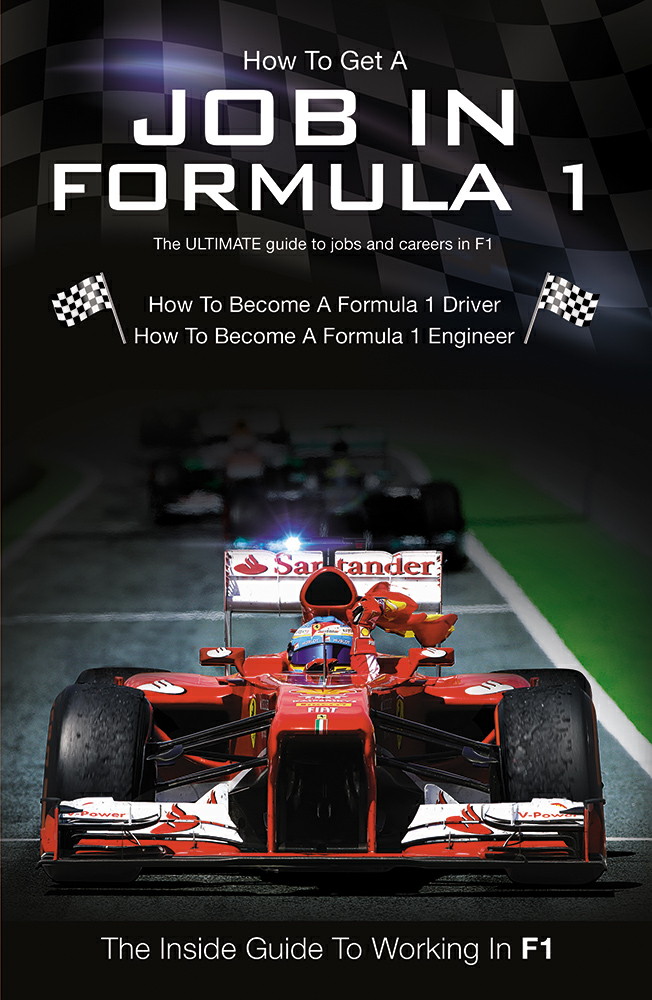 We wish you the best of luck with your F1 career, but in Formula 1 you make your own luck, so start by taking action and learn how to get a job in F1.